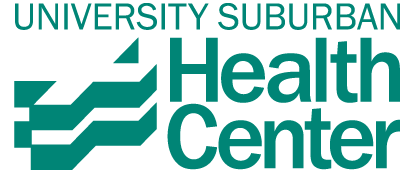 Great Care. Great Quality. Great Price
Suite 011
216.382.9705
Fax: 216.382.3439
Hours
Monday - Friday.........7 a.m. - 5 p.m.
Saturday.....................8 a.m. - 12 p.m.
Sunday.......................Closed
NO APPOINTMENT NECESSARY. JUST WALK-IN!
You always have the right to choose where your lab work is performed.
We are a comprehensive high-quality and high-complexity lab certified by CLIA, which ensures accurate testing for the purpose of diagnosing, prevention and treatment of diseases. We are open to all and accept orders/requisitions from any practitioner in the U.S.
Test Results
Most lab tests are completed and sent electronically to your practitioner within 24 - 48 hours. You can access your results by calling your practitioner's office or you can receive them directly from our lab by completing the Request to Access Protected Health Information online. On the form, please choose how you would like to receive your lab results. Then you may:
Scan and E-mail the form to lab@ushchealth.com.

Fax the form to 216-382-9705

Regular mail

Pick up in person in suite 011.

Test results are confidential and are available to your practitioner electronically. Please ask your practitioner if you have any questions about your lab results.
Patient Instructions
The following lab tests require some preparation:
Frequently Asked Questions
Click here.
Notice of Privacy Practices
The USHC Advantage
Affordable tests. (Compare our prices!)

No facility fees.

Certified by Clinical Laboratory Improvement Amendments (CLIA)

Supervised by a Clinical Pathologist as well as by a consulting Pathologist who specializes in Clinical Laboratory testing.

Immediate on-site testing performed by qualified Medical Laboratory Scientists and Technologists.

Faster lab results (usually within 24 hours) because 90% of specimens are tested onsite.

Online results for your doctor - usually within 24 - 48 hours, including University Hospitals' doctors.

Certified phlebotomists trained in specimen collection.

We e-mail or mail results to you upon request or you may pick them up in person.

State-of-the-art automated equipment.