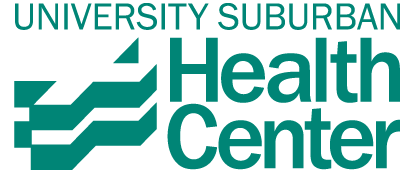 Great Care. Great Quality. Great Price
Handicapped parking, too!
Parking is free at University Suburban Health Center and is available at the front and back of the building. You'll find designated handicapped parking in the spaces closest to the building near every entrance.
Guest Services staff members are available at the reception desks at the building's main entrance (The Atrium) and entrances C and D in the back of the building. Wheelchairs are located at the same entrances as well as at entrance B.
The staff can help you find your way, provide basic wheelchair transports, facilitate your transportation needs once you leave the building, and answer any general questions you may have. Please don't hesitate to ask for help. If you have specific non-clinical needs or if you feel that you may need extra help upon arrival, then please call us at 216-382-9492.
The Atrium Cafe is located adjacent to the atrium lobby at the front of the building. Hot and cold meals are prepared daily Monday - Friday from 7:30 a.m. - 3 p.m. Vending machines for snacks and beverages are located by entrances D and F as well as in the Atrium Cafe.
Please reload