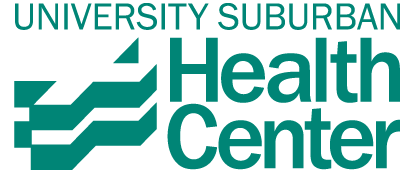 Great Care. Great Quality. Great Price
University Suburban Health Center (USHC) is an independent medical center that is affiliated with University Hospitals Cleveland Medical Center and Case Western Reserve University. USHC's board-certified physicians and support staff provide families with high-quality medical care on an outpatient basis. Our mission is "to improve the health of the community by providing quality services and education in a caring manner."
USHC was founded in 1973 by a small group of physicians who wanted to humanize high-technology medicine and make outpatient medical care convenient by providing one location for primary care, specialists, and diagnostic testing.
Practitioners and Services
Our 130 board-certified physicians have a full complement of resources onsite to aid them in the diagnosis and treatment of medical problems, such as low priced diagnostic imaging in suite 016, laboratory testing in suite 011, and University Hospitals Wright Surgery Center in suite 124.
There are additional services as well, such as nutrition services, audiology and vestibular function testing (VFT), and also physical therapy and sports medicine. The McAuliffe optical shop and Atrium cafe are located in the front main lobby of the building, as well as University Optical on the third floor. Parking is free. Wheelchairs are provided at all main entrances and patient transports can be requested if needed.
​
No Facility Fees
In addition to providing personalized, quality care, there are no facility fees for doctors' visits, diagnostic imaging (Bone Density, CT, EKG, MRI, Mammography, Ultrasound, etc.) and lab tests (suite 011 only).